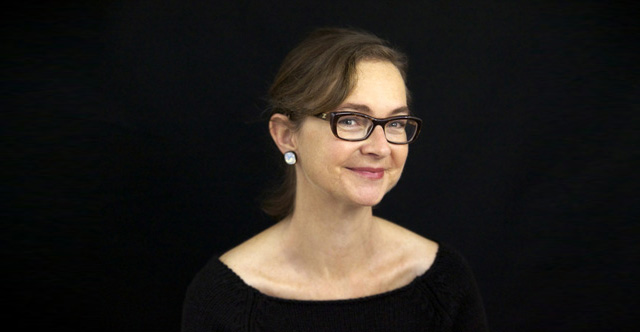 How I came to France:
In November of 1996 my husband, daughter and I did one of those classic vacations: one week in Paris, one week in Provence. Just before leaving, we were having sandwiches in my husband's office in downtown Santa Cruz, and I tapped three words onto his computer, doing what he told me was this new thing called An Internet Search. I typed: France-Computers-Jobs, and found a job vacancy for a Webmaster, bilingual French-English (my husband was). The company was French and we had never heard of it, and the town listed as Gémenos, which I imagined was a quaint French village with a mossy fountain in its central square and lots of colorful locals. My husband had lived in France and warned me: Gémenos is probably a suburb of Paris, sans caractère.
We ran across the street to Bookshop Santa Cruz and bought a yellow Michelin map of France. And after a long search we found Gémenos, not next to Charles de Gaulle airport as feared, but about ten minutes from the Mediterranean Sea, just east of Marseille. As we were planning on being in Provence in two weeks time, my husband phoned the company and was invited—by an accordion-playing Welshman who spoke flawless French—for an interview.
The central square in Gémenos did have a mossy fountain, Marcel Pagnol's white craggy mountains encircled the village, and I ate lunch beside the fountain with our three-year-old daughter while she played with some local kids and the barman kept refilling my glass with rosé. Everyone in the village knew the company—it was their pride and joy—and my new friends were all rooting for the interview to go well. It did. Three days later we were in Toulouse and my husband received a telephone call with the job offer. The rest of our vacation photos depict our daughter scrambling around medieval French villages in her new French yellow boots, me eating cassoulet, and my husband with a panicked look on his face. Sure, we had dreamed of living in Europe, but were we really ready to move? From beautiful downtown Santa Cruz?
On February 13th 1997 we boarded an airplane at SFO for Marseille. It was hard to say goodbye to our friends and neighbors; not hard to say goodbye to my husband's psychotic bosses (never work for a Silicon Valley start-up owned by a husband and wife team).
The first eighteen months in France passed quickly and were a dream. We rented the guardian's house behind an 18th century château (not Château Bremont!) on the famed Route de Cézanne just outside of Aix-en-Provence. There was a breathtaking view of Mont Ste Victoire and hundreds of olive trees. That first November, almost a year after that lunch in Gémenos, we tried our hand at the olive harvest, which I turned into an essay—it's still one of my favorites—for Bon Appétit Magazine.
The second year was more difficult. We were no longer tourists but living in France, and because of our location in the country, my French did not improve. It barely budged. I found myself needing the car for everything, including buying a baguette. Hey! Even in California I did my shopping on foot! As fate would have it, the elderly propriétaires of the château put it up for sale, a Parisian businessman bought it as a weekend residence, our little cottage to become a vacation house for his college-aged daughter. We left the countryside and the mountain and moved to downtown Aix.
The move saved us, and I often think that had we not moved downtown, we would have left France. We rented a top-floor apartment with a much-sought-after terrace, big enough for long dinners, and with a view of St Jean de Malte's steeple. Yes, it is Marine's apartment in the book. I had not been in the apartment long (there were still packing boxes in the entryway) before my first-floor neighbor knocked on the door, offering help and advice. I was thrilled to have a friendly neighbor, and invited her in. She stayed for two hours, and as she left she turned to me and asked, "Did I talk about food the whole time?" We laughed and I realized that not only did I have a kindred spirit living two floors down, but I had also understood her French. We are still friends—although we've moved from that great apartment—as are our daughters, no longer six but soon thirty.
In France I didn't have working papers and my daughter had started school (Ste Catherine de Sienne, where MFK Fisher's girls went), so to pass the time I began writing essays about the region and its art and architecture. My first sale was to The Washington Post, as essay on Cézanne and his mountain. I still have a photograph of me, at the dinner table, holding up the check. I was slowly becoming a writer. I wrote and slowly, slowly, sold more essays, and began writing a book by longhand, a mystery set in Aix, which I kept in the bottom drawer of my desk. Bored and frustrated by waiting for magazine and newspaper editors to reply (or not reply), I taught history at a school in Aix, and in 2008 began commuting to Paris, where I taught writing at NYU's Paris campus for ten years. While teaching at NYU I was inspired to pull the mystery out of the drawer, I changed most of it, then did many many rewrites, found a literary agent in New York, and she found us Penguin. And my husband still works in Gémenos!
THE REST, VERY BRIEFLY:
I was born in Toronto in 1963. I went to university in Toronto in the early 80s (York, Fine Arts) and have fond memories of listening to Handsome Ned at the Cameron House, or seeing Jeff Healy play at Grossman's Sunday evening jam. It's still a great city and I love the fact that you can stroll up Ossington Avenue on a Sunday and see live jazz in a small bar.
We try to get back to Canada once a year; sometimes it happens, sometimes it doesn't. One of my favorite places in Ontario is southern Bruce County, especially the rolling green hills and perfectly tended gardens of the (mostly) cattle farmers up there. It's where most of my cousins still live. At the last O'Hagan family reunion we had 425 attendees. And then there's a magical lake in the Kawartha's, where my cousin Joe has a cottage. I can't tell you the name of the lake, because I want it to stay idyllic, and Joe would kill me.
I married my husband in 1989, we bought an old orange van, and drove across the USA, settling in northern California three weeks before the Loma Prieta earthquake that fall. My husband found a job in IT, I went back to university, and we lived in a great old Spanish apartment building—the kind you often see in movies about 1930s Los Angeles—in downtown San Jose. After two years we moved 'over the mountain' to Santa Cruz, had a baby in 1993, and stayed there until that fateful day when I was playing around on that thing called the Internet and typed in 'France-Computers-Jobs.'
FAQ
How long did it take you to write the first book?

Years. I began it when my daughter was in primary school, but it sat in a drawer until she was in junior high! I thought it was passable, but was too shy and embarrassed to show it to anyone. I had never written fiction before. When, in 2007, I began teaching at New York University in Paris, I pulled the manuscript out of the drawer and finished it. I was inspired both by my students, many of whom are great, honest, writers; and by my very clever colleagues who have PhD's from Yale and Oxford and Harvard. I didn't want a doctorate, but I knew that I now wanted, very badly, a published novel.
Was it hard to find a publisher?

It was hard to find an agent! It took months, maybe even a year, because you're supposed to wait until you get a reply from an agent before you send your pages off to the next. Sometimes the agents wouldn't reply. I was very lucky to find Katherine. She's originally from New Orleans so she's a real Francophile.
Are you a big mystery fan?

I must say that I don't read mysteries often. I like Donna Leon, I have a crush on Brunetti and one of the (male) librarians at the American Library of Paris told me that he has a crush on Brunetti's wife Paola! I also read P.D. James, and I love John Thaw in the television version of Inspector Morse. But other than that…
So why did you write a mystery?

I was too shy to begin writing fiction, so I thought that if I wrote 'genre' fiction I would have some boundaries to work with. Every mystery has the same framework: someone dies, there is a murderer, and the hero/heroine looks for that killer. It helped me enormously, especially with the dialogue, which as a non-fiction writer I had never done before. And then you very quickly become comfortable with your characters and it's hard to shut them up!
So what do you read?

Barbara Pym and Anita Brookner are my favorite writers. I love Irish writers too, especially John McGahern and Roddy Doyle. Dublin is one of my favorite places in the world.
Speaking of place, Aix has much importance in your book, almost like a character. Are you a big traveler?

Yes! We're lucky living in the south of France, because we can easily drive to so many great places. I probably shouldn't claim to be a 'big' traveler, as I like to stay in Europe. From our house we can drive to the Italian border in two hours, so we're very attached to Italy. Our daughter speaks Italian, and she claims that our vacations consist of: churches, restaurants, and more churches. We love old stones, and good food.
What are your favorite cities?

Lyon, Dublin, Warsaw, Toronto, Porto, Basel, London, Venice.
Towns?

Arles. And Beaune (for obvious reasons…the wine!)